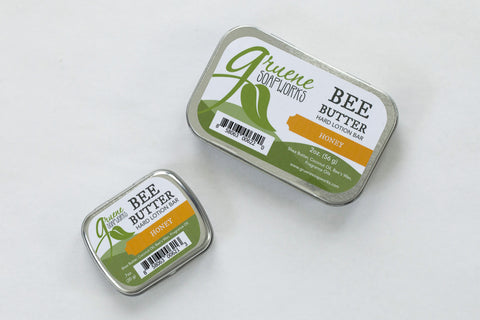 Bee Butter hard lotion bars contain Shea butter, coconut oil, and beeswax.
Shea butter and coconut oil give life to dry skin. The beeswax leaves a gentle, protective coating on the skin, which seals the ingredients for longer-lasting absorption. This provides protection and hydration that will last all day, even through hand washing.
There is no waste with hard lotion and it eliminates the risk of breaking open and ruining your purse or luggage. Try it today and see what you've been missing!
---
More from this collection